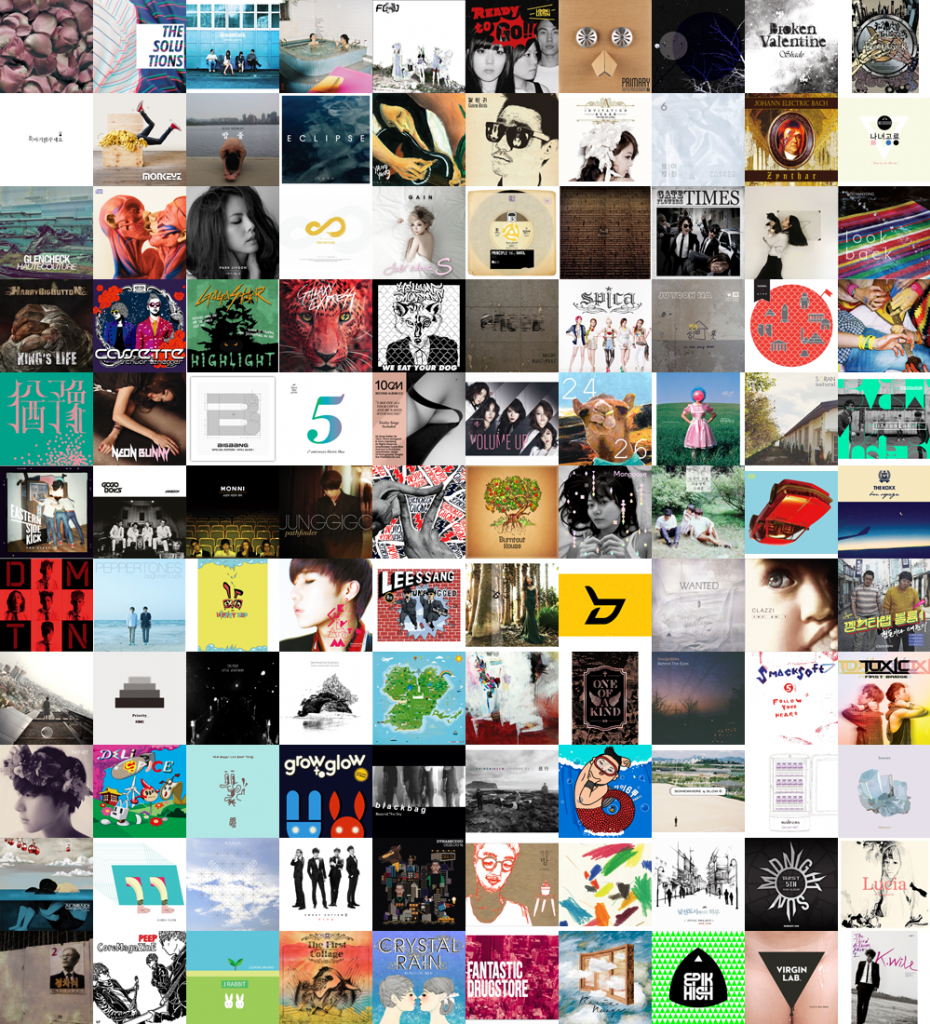 Finally! And out of sheer laziness, once again I'm posting the yearly review post in mid January. Wow. Maybe one of these days I'll actually post them before the year's over. (Probably not.)
This is the
best albums
post. It took me a lot longer than expected because I kept finding music from 2012 that I haven't listened to yet, and I wanted to check them out before making the list. And then I ran into the problem of narrowing the list down, which was extremely difficult. I knew my top 5 albums, but there were so many other albums I thought were worth talking about. In the end, since I couldn't narrow it down to 10 (+3) like last year, I decided to go with
20 albums
. This is what I consider 20 of the most notable albums from 2012. I listened to roughly 110-120 Korean albums this year, including EPs and compilations.
The album cover quilt above includes most of the 2012 releases that I checked out.
(I'm sure I'm missing a few. I didn't keep a good track of everything for the earlier half of the year...) I honestly considered not making the album list because the 30 top songs post took me ages and I was stuck, but I knew I had to make the post, since I spent so much time
thinking
about it. Again, a couple of things:
This list only includes albums released between January 2012 and November 31, 2012. 
This list is subjective to my tastes, as you can see from what I generally listened to over the year. For example, it's severely lacking hip-hop since I didn't listen to any of that this year except for a couple of albums. 
Although the ratings are subjective, I did try to look at them from a more critical point-of-view, taking into consideration things such as: lyrics, continuity, originality, musicality, execution, etc. 
Check under the cut for the full list! This list took way too long, and it's very poorly written & probably won't make much sense. I apologize in advance.