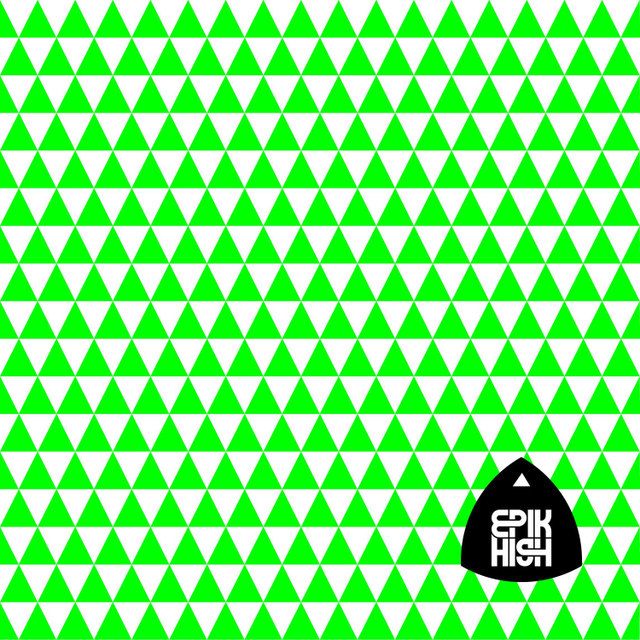 Epik High | 99
October 19, 2012
1. UP (feat. Park Bom)
2. Don't Hate Me
3. 사랑한다면 해서 안될 말
4. 춥다 (feat. 이하이)
5. 아까워 (feat. 개코 of Dynamic Duo)
6. 비켜 (CD Only)
7. 악당
8. Ghost (CD Only)
9. Kill This Love
10. New Beautiful
★
note: This review will not cover the CD only tracks "
비켜
" and "
Ghost
" as I would never ever shell out $10+ for a physical copy of this album, no matter how much I like Epik High. I just don't have room for that on my shelf.
After the initial listen of
Epik High
's
99
I tweeted, half-jokingly, "I would rather listen to
Block B
's new album than Epik High's omg" and although Block B's latest album is nowhere close to being perfect or amazing (more on this in another post), I still stand by my statement. For real. Because this album made me want to hurl something against the wall.
When you've liked an artist for a while, it's really hard to accept the fact that their music is bound to change over time. Sometimes you may like their new sound, and sometimes it's just unbearable to accept the fact that your favourite band went from hypnotizing godly rock to making boring dupstep-fused dance music (
Muse
, I'm looking at you). It's something that's going to happen at one point or another during a musician's career, and something that you just have to deal with. And I know it sounds awfully elitist/snobby when you say "oh, they used to be
way
better than
this
. It's just not the same anymore", but I just. I just gotta.
"what happened" - me, after the initial listen of Epik High's latest
Usually with follow-up albums I decide how much I like the album by looking at two general categories: 1) how does it fare compare to its predecessor(s)? and 2) how is the album by itself, out of the context of the discography? Usually most follow-up albums don't do too well in the first category (see:
The Black Skirts, Broccoli You Too
... the list is endless) but do quite well in the second category. It's impossible for albums to ever be free of their predecessors, but I always take their standalone quality into consideration, and most of the time, I end up really liking the follow-up albums too (again, The Black Skirts and Broccoli You Too being the biggest examples). But Epik High's new album
99...
I just don't see myself ever liking it.
"no" - a friend of mine, on Epik High's new song "It's Cold (feat. Lee Hi)"
Here is how it all goes way downhill. First track. "
UP"
. Featuring
Park Bom
. I used to really like Bom's voice at one point. But the more you listen to it, the more painful it becomes. She just sounds like she's trying to force her internal organs out of her throat most of the time. So when her strained voice enters the picture after
Tablo
's opening verse, I know that I'm not going to enjoy this. It reminds me a lot about "Fly", which is a good thing because "Fly" is an awesome song. But the lyrics just doesn't live up to it ("I'll never die. No pain, no gain. I hold back. No rain, no rainbow"
really now
), and oh lord, there's Bom again. Despite some parts of the song being quite catchy, like the chant "up, up, baby get up", overall the song is awfully forgettable, except for Bom's singing for not-so-good reasons.
Then it's
"Don't Hate Me"
and the real horror begins. Because Tablo just turned on his singing mode to the max. There's a list of rappers who should stay away from singing and Tablo is number one on that list.
I don't see this going too well during the lives. And although the song is a decent pop song, there are some elements of the song that just don't work.
Tukutz
's odd sampling in the bridge, for example. Or the fact that most of the song consists of Tablo shouting out of this throat. Even more, the chorus and the overall theme of the song remind me of the tweeny "punk" rock I used to listen to in middle school, a la
Sum 41
and
Yellowcard
. Not a pleasant association.
Let's not dwell on "
사랑한다면 해선 안될 말"
too long because it's just more high-pitched singing from Tablo. Also noted is the one-man dialogue of "Do you love me?" / "You are all just talk" / "What more do you want?", and so on. Not sure what to think of this. So let's just move on.
"
춥다"
has all the basic elements of being an enjoyable song: I love the lyrics, I love the cold, melancholy vibe, and the chorus has a very pretty melody. But
Lee Hi
is just a huge miss. She's clearly just there to promote
SuPearls
, YG's next girl group venture, which makes it even more tragic. This song was just not meant for her; I've seen some videos of Lee Hi singing and her voice is optimal at a range way lower than this, which makes me want to question Epik High's agreeing to feature her on the track. I also can't stop feeling that this song could have been so great if they featured someone else like
Lucia (심규선)
or
Han Hee Jung
or even
Yoongjin
from
Casker
. Especially Lucia, I want that so, so badly.
"
아까워"
is so far the only salvageable song on the album. Some simple but terrific beatboxing, and just some cool rap from Tablo and
Mithra
(who's been kind of really boring so far). And oh,
Gaeko!
Now he is a good example of a rapper who can sing. This song is quite fun, and the beats are really awesome, and I just
can't
get over Gaeko's vocal skills, after Tablo he sounds like gold to my ears. This song is the only song on the album that wasn't co-written by a composer outside of Epik High. Just straight up Tablo and Tukutz. That's probably saying a lot, since it's the best track on the album.
"
악당
" is decent, probably one of the better songs on the album. I like Mithra's rap, and the lyrics are fun. "
Kill This Love
" sounds a lot like some of the more electronic-heavy songs from
[e],
except it's not as effective as
"
Madonna" or "High Technology". The dubstep is not that bad, it's not too noticeable and I think they incorporated it really well into the song. Half way into the song it gets quite messy though. "
New Beautiful
" is similar to "Kill This Love", more on the electronic side, but not amazing. Again, turning into a mess during the bridge, it's not really suited to be the last song on the album because the song doesn't go anywhere.
Honestly, I wish I could've enjoyed this album because it's Epik High, and they are the first Korean group that I really got into. Their
Remapping The Human Soul
album was my go-to album, it was constantly on rotation. Things started going downhill after
Map The Soul,
and I thought they've hit rock bottom when they released that snail album (I don't even know what it's called, goddamn it), but I feel like this is the ultimate low. Some good lyrics here and there, some decent flow here and there, and one good featuring choice (Gaeko) but overall, it's just a mess.
The main flaw of the album isn't the fact that Tablo's singing too much. It's that the album has no clear direction. Epik High has always been really good with that; their previous albums always had clear direction and overarching flow of themes and sounds. I'm not saying that having different colours in an album is bad; some bands pull off variety extremely well, when they have songs that sound completely different from each other but are fantastic in their own way. But this album fails to have any sort of cohesive flow
or
have any spectacular songs. It almost sounds like one of those idol group full-lengths with maybe two standout tracks and 10 other songs that are just odd (but well-produced) jumble of various genres. Maybe the CD only tracks are better, I don't know, and I probably will never know. I'm just really disappointed. And tired. I have so much more I want to talk about, like how lazy the album cover is, how kitsch the music videos are, and Epik High being in YG in general, but this review is running way too long, and I'm just tired. I think I'm gonna call it a day, delete this album off my drive, and pray that I'll get a Mithra solo album one day.
P.S.: After writing this overly long rant I was looking around a little and found out that this was supposed to be a "concept album". I don't know what that's supposed to mean, but I remember them saying something similar with
Lovescream
and I don't remember that EP sucking this much. I should probably cut them some slack since it's been a while & they probably just wanted to have some fun, but I'm still bitter.