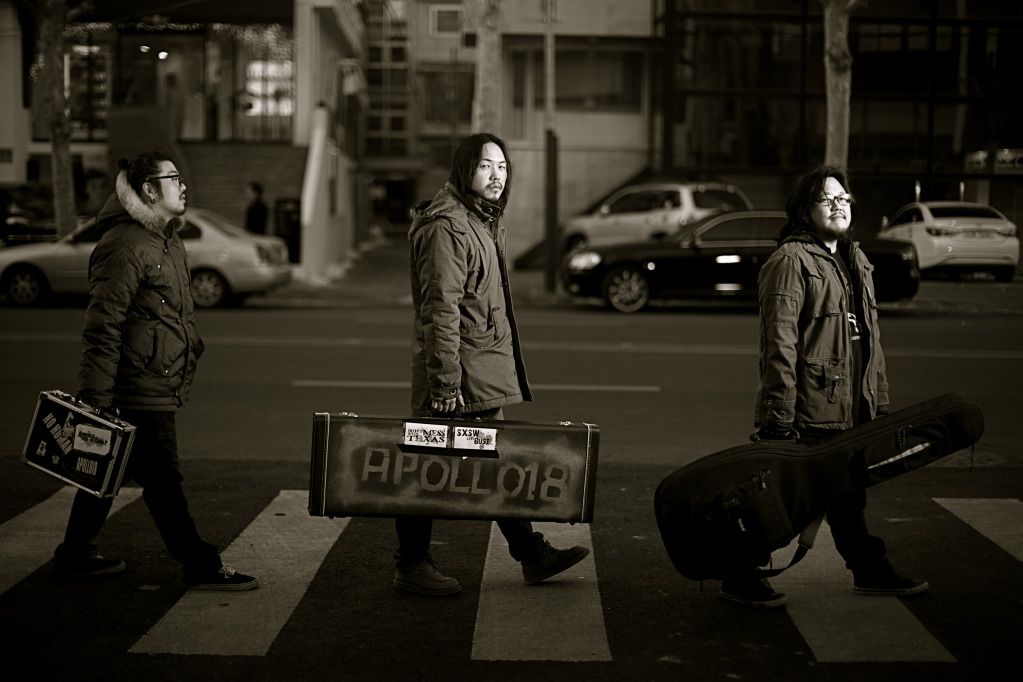 Apollo 18
is a post rock band that's been causing quite a scene both in Korea and internationally since their breakthrough in the Korean indie scene. They're quite the decorated band; they won the "Rookie of the Year" award at the 2010 Korean Music Awards and the Grand Prize at the "Hello Rookie Award" the same year. And their
Blue
 album
is seriously one of the best harder rock stuff I listen to, if that means anything. They've also made quite the progress abroad as well, performing at SXSW Music Festival last year, and finishing their very first Canadian tour just a couple of weeks ago. I had the chance to ask them some questions about their Canadian tour and music.
Click the cut to read what they had to say about their Canadian tour, possibility of a 
Jellyboy
album, some Korean bands they think are worth checking out, and what they thought about real Canadian poutine. Oh, and some hilarious pictures from their tour included.