I took a day off work yesterday to go and check out the local music festival with some friends from high school. Although I've lived in this city for 8+ years, I've never been to it before! And it was my very first outdoor music festival experience. I gotta say, I much prefer indoor concerts or club gigs... Maybe it was because I wasn't the biggest fan of the musicians I saw yesterday, but I found the experience just okay. As I'm really into Korean music I'm really looking forward to going to the
Jisan Valley Rock Festival
next summer (crossing my fingers), I'm hoping that that will be better...
There was a lot of issue with going in, too, because at first the bag-check guy told me that I couldn't bring in my camera (utter nonsense... you can take pictures with your phone these days, I can't see how a dslr wouldn't be allowed. pictures are pictures.), so we ended up wandering around for a bit to find a coin locker, but instead found the side entrance. When we tried to go in through the side entrance, they let us in right away! Ridiculous. Also, there was a problem with my ticket (apparently the guy at the music store that sold it to me gave me a ticket for a wrong day), so we had to go back out and to the ticket office to get that fixed. Thank god I had my ticket because everything was fixed pretty quickly and we could go back in again. Anyway, maybe it was how badly it started, but I didn't have as much fun as I could've.
We ended up seeing
The Weeknd
and
Metric
. The Weeknd was pretty good, he was amazing live but the crowd was awful. I think he'd be better to see in a club or a smaller venue. I've only heard one album by him and I've only gave it a couple of listen so I only recognized
High For This
. He didn't perform my favourite song,
Wicked Games
either.
Metric
was fantastic! Although I only knew 5-6 songs by them, it was still a really good show. The crowd was better than for The Weeknd but they were nothing compared to the audience for some other concerts I've been to... I mean, I didn't know majority of the songs they performed (I only recognized
Help I'm Alive, Gimme Sympathy,
and
Monster Hospital
, out of an hour and a half setlist. oops.) but I tried to have fun. They didn't play my favourite song (
Combat Baby
) either. But
Emily Haines
was amazing live! I'll definitely be checking out more stuff from Metric.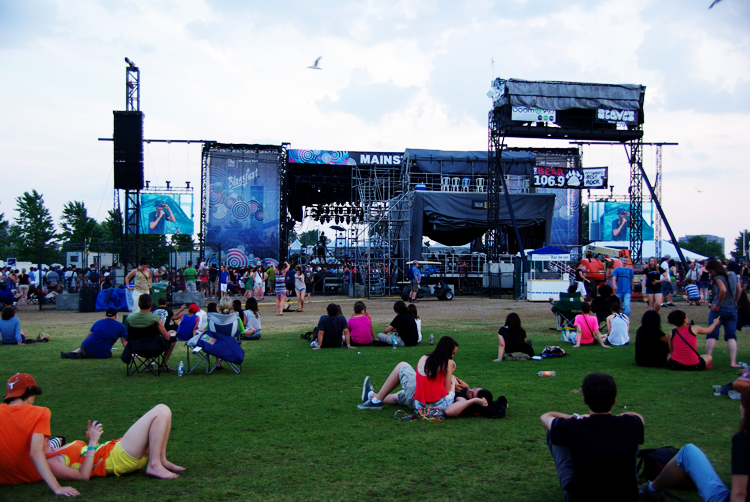 We missed K'naan because of the whole camera+ticket fiasco.
The Weeknd: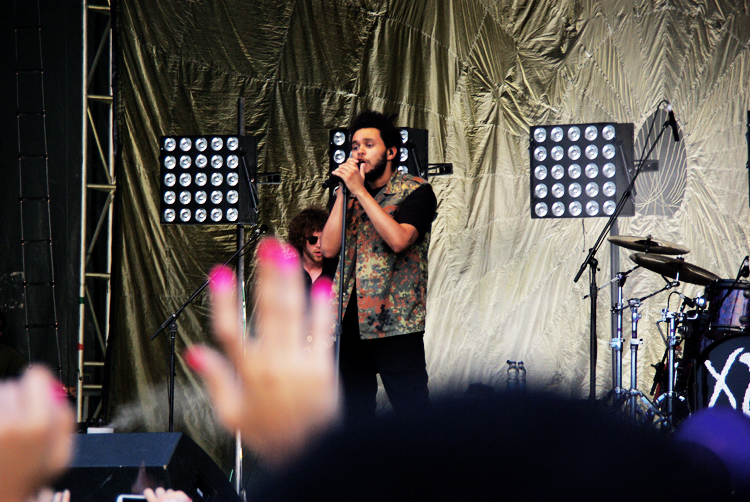 Metric: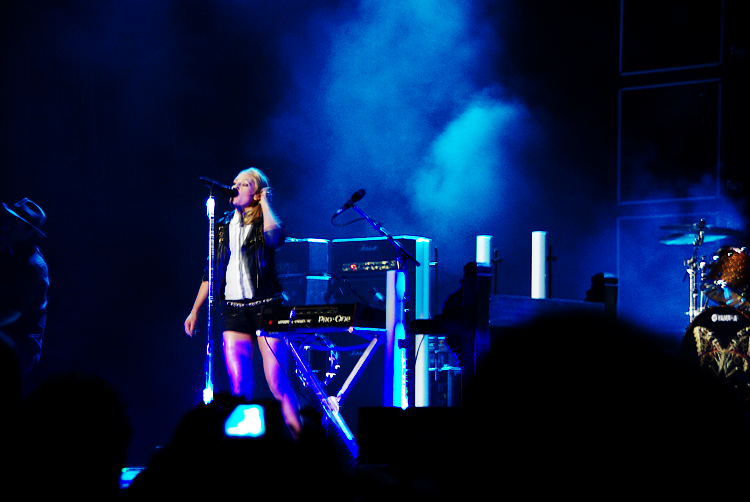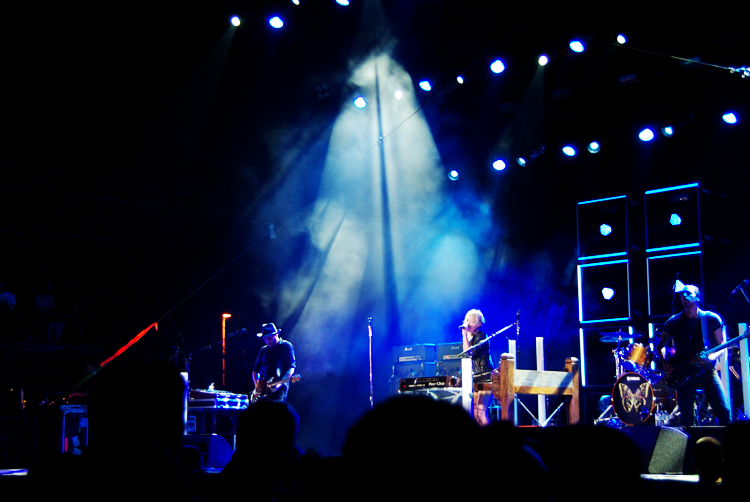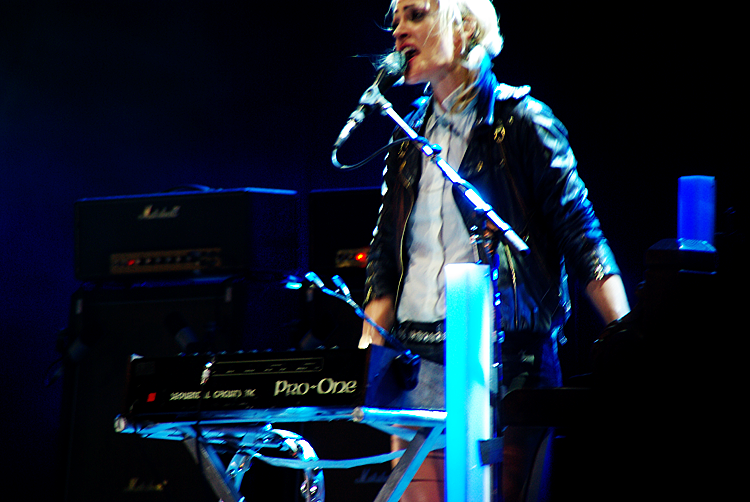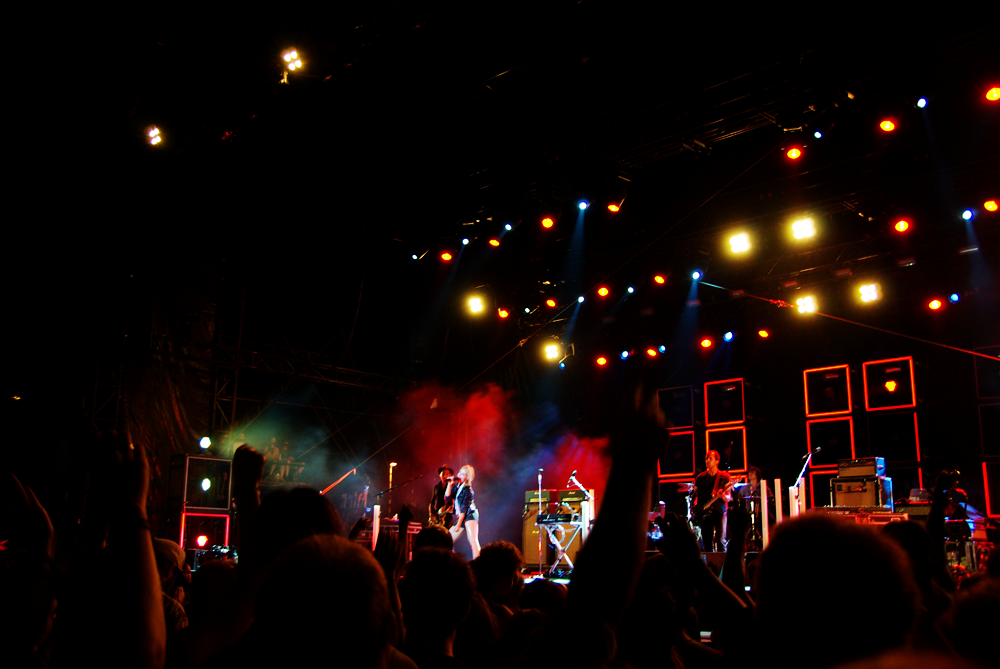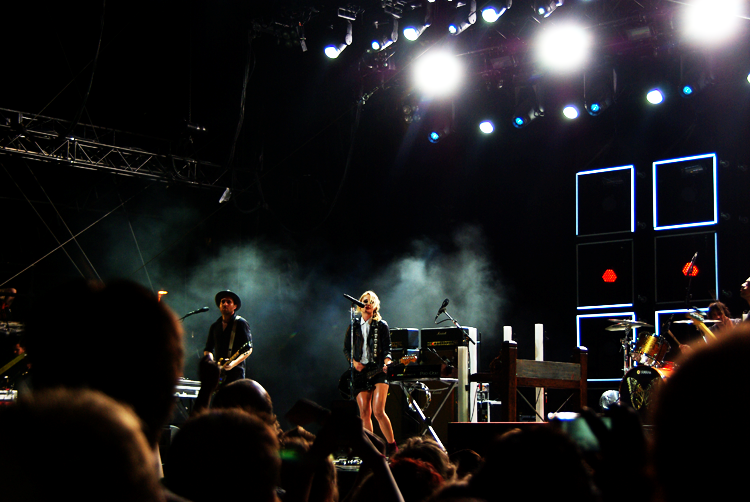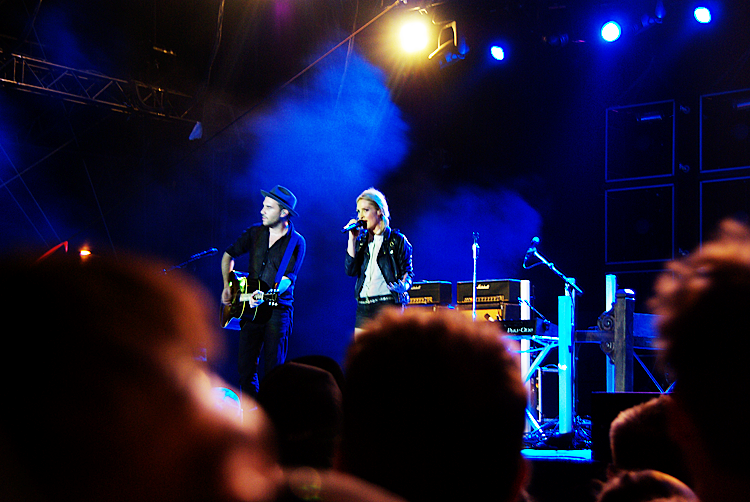 It was really difficult trying to take pictures with the crowd and all. I realized that all my previous experiences taking photos at concerts, I was at the very front so it wasn't as hard to get decent shots. I took a lot of pictures last night and these are the only ones that were barely salvageable. And still they are pretty awful...