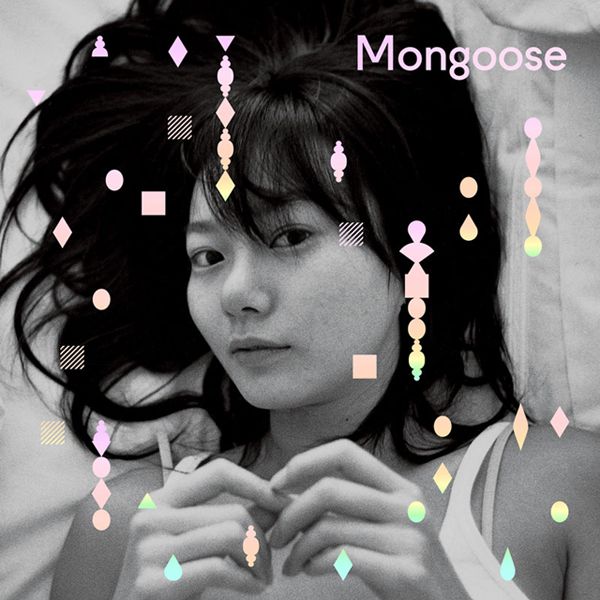 Mongoose - Girlfriend
released: june 8, 2012
1. 그대여
2. 일곱 시간차 연애
3. 보헤미안 걸프렌드
4. 그래 넌 하지만 난
5. 비밀 키스
6. Together Forever
★★★☆
(how lovely is
Bae Donna
on the cover by the way? Mongoose really knows how to win me over, damn.)
우주는 사랑! Universe is love! And
Mongoose
is love. Mongoose is a band that I've grown to... love over time, and I even included their 4th album,
Cosmic Dancer
, on my
top 10 korean indie albums of 2012 list
, at number 6. So when I heard that they will be releasing an EP last week (it was so sudden too!) I was beyond myself. And this EP delivers. It's everything you'd expect from a Mongoose album. The cute, danceable beats with the oh-so-adorable voice of
Mongu
... and lyrics that seem to just stick. More on the melancholy side than
Cosmic Dancer
, this album is perfect for dancing by yourself in your bedroom, late at night. I loved all six tracks, but especially
일곱 시간차 연애
(because I really dig when Mongu just talks in their songs, it's so
cute
),
Together Forever
(it sounds like a perfect song for a crazy summer night with friends!), and the title track,
Bohemian Girlfriend
.
There's something about Mongoose that I really like. Their youthful enthusiasm, perhaps. Or it could be their boyish naivety. Or maybe because whenever I listen to Mongoose's music, I feel as though I don't need romance right at this moment... Because I got my friends, and because Mongoose is here. And because
yes,
the universe is love.