It's been ages since I went to a gig! I had to take some pictures for the station, so I got to go to Cowboy Monkey last Saturday and saw some bands I've never heard of before. I had so much fun, although the pictures didn't turn out so great. I'll blame the lighting. (it was so red!) I'm hoping that I'll get better at concert photography in the future - it's awfully hard, but it's super fun to edit.
To be frankly honest the first two bands were not all that exciting to me - their music isn't exactly something I enjoy on a regular basis - but they had great energy despite the small crowd. The second band, Midstress, was super interesting though. The members were all doing their own thing visually. The bassist had the hippie thing down, one of the guitarists looked like he'd belong perfectly in a frat, the other guitarist was really punk with his bleached blond hair, and the drummer looked like a gamer kind. Sort of makes me wonder how they met each other!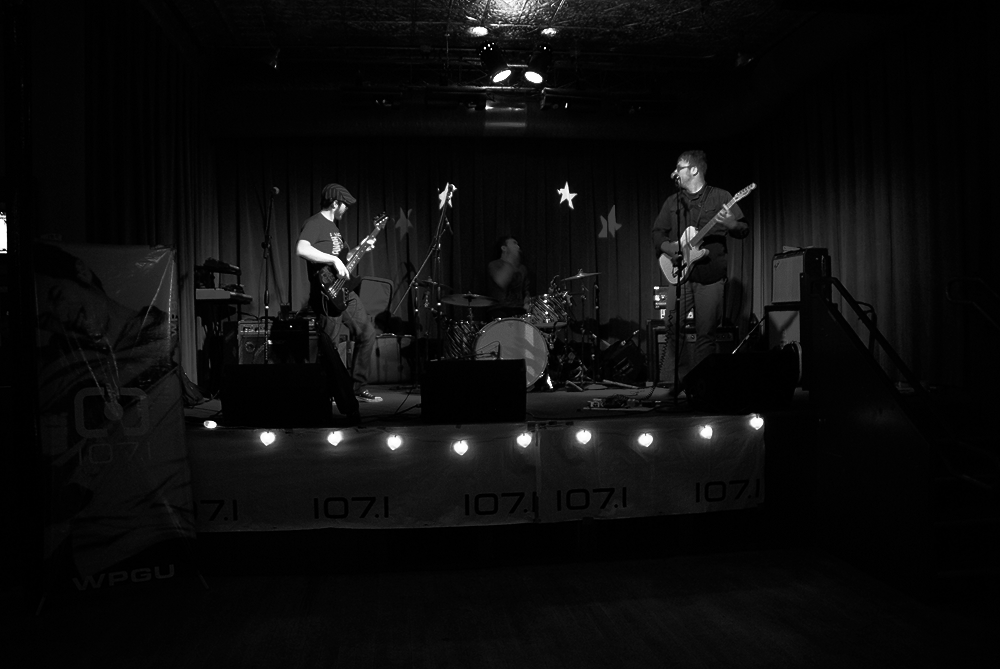 I don't remember what the first band was called - sorry!
their bassist was cute, though.
More of the band whose name I don't know! I think they were local. did a lot of cover songs.

and Midstress! they were very punk, very scream-y, very rock n' roll.