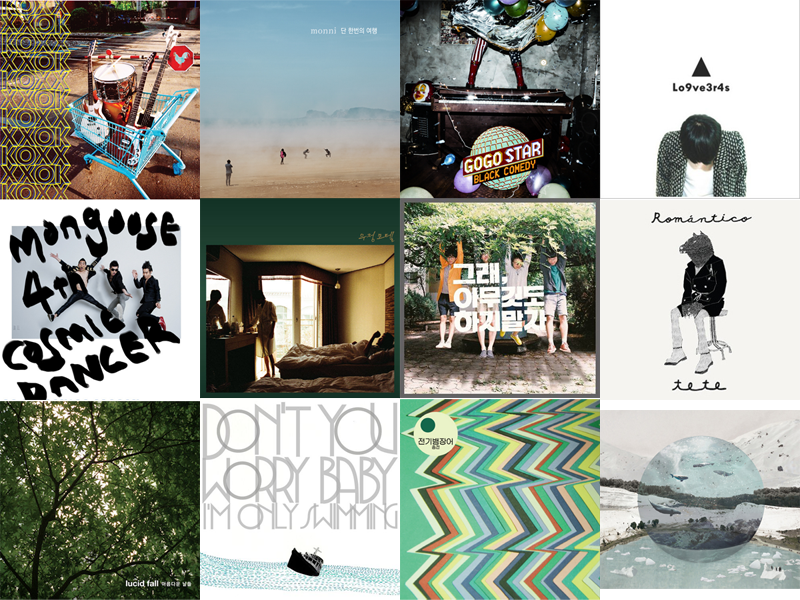 oh gee.
so I originally said that I would be doing a top 5 k-indie albums of 2011 list... well, I was going over it earlier today and I ended up turning it into a top 10 k-indie albums of 2011 list. Five was just too limiting. There's still some stuff that overlaps from the previous list, since many of the songs on my top 10+3 list are from albums on this list, so bear with me if it gets a bit repetitive. I already have a feeling that it's going to be way too long, so let's move on: top 10 korean indie albums of 2011!
before we move onto the actual top 10... honorable mentions, a.k.a. they were so darn close!
얄개들 (the freaks) - 그래, 아무것도 하지말자
얄개들 (a.k.a. the freaks in English) was my new discovery of 2011. they are a relatively new band,
그래, 아무것도 하지 말자
being their first album. They have a lot of potential, as can be heard through this album. They have this laid-back, chill rock sound that's really easy on the ears. This album's great for just chilling and lounging on your own; not too odd, not too boring. Their sound here is extremely uniform; only reason it's on the honorable mentions instead of the actual top 10 is probably because there aren't any songs that really stand out. But it's the consistency that makes it so great!
favourite tracks:
메주, 우리 같이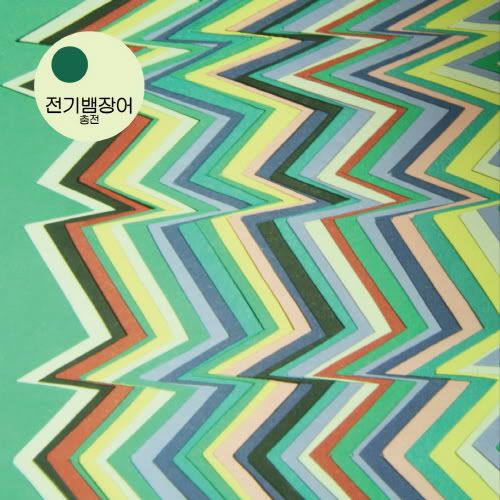 전기 뱀장어 (electric eels) - 충전
My other new find of 2011! Electric Eels have been around for some time, but this is their first release. They're a really fun band, with song titles like
Steak
and
Your Teeth
, and their songs are extreme fun to listen to. I wish this was a full-length album, because an EP of 6 tracks was certainly not enough.
favourite tracks:
자외선, 스테이크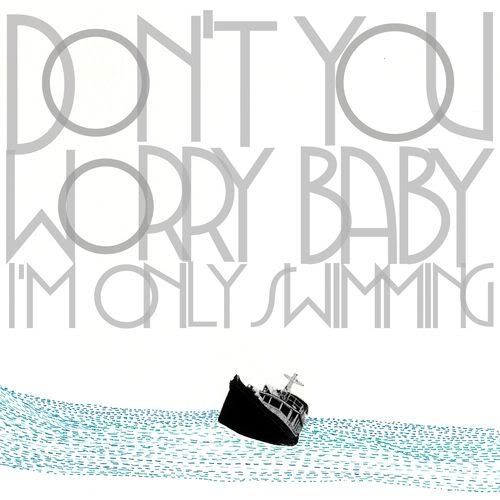 검정치마 (the black skirts) - Don't You Worry Baby (I'm Only Swimming)
Ah. The Black Skirts! I believe the song
Love Shine
was on my top 10 song list earlier. I have a soft spot for The Black Skirts - they were one of the first k-indie bands that I got into, and I always appreciated how
catchy
the songs were. I was basically in love with all the songs on the album
201
. So I suppose this particular album was a slight let-down, since I only really liked two or three of the songs. Now those two or three songs were really
great
songs - but the rest of the album was - unfortunately - forgettable.
favourite tracks:
Love Shine, International Love Song, 날씨
Now onto the actual top 10!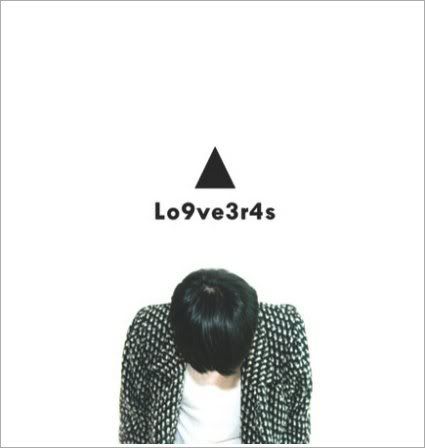 10. 정준일 (jung joon il) - Lo9ve3r4s
#10 on the list is Jung Joon Il of Mate's solo project,
Lo9ve3r4s
. He maintains a sound familiar to the Mate fans in the couple of songs on this album - but also branches out to other genres. There's a
great
ballad track (and also the title track)
안아줘
. There's a solid Bosa Nova track,
그 계절의 우리
. He also experiments with electronica in a couple of songs as well. The experimental sound of the album is really great because it really shows his potential. (And he has
a lot
of potential.)
Lovers
is a great track, trying to guess all the featured artists on that one track is really difficult but fun! all-in-all, a great album, full of different sounds.
favourite tracks:
안아줘, 그 계절의 우리, Love (Intro)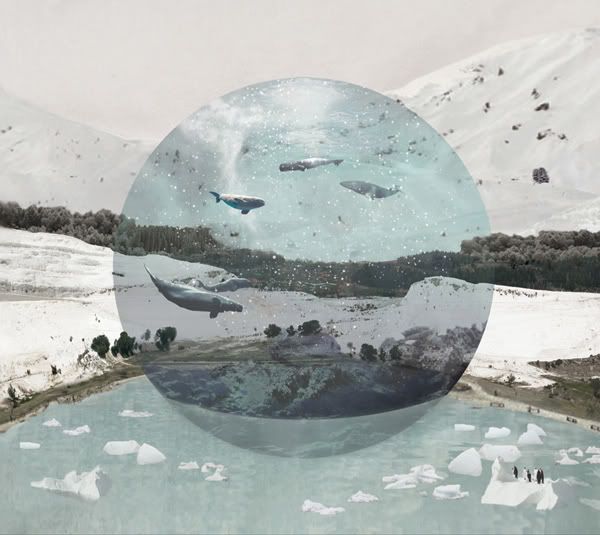 9. 짙은 (zitten) - 백야
I talked about this album before in a previous post so I won't get into it much. But yes, Zitten makes great music, everyone should check them out, and this EP is quite good, thanks to the nice balance between the usual Zitten sound and the experimental rock sound. And such a beautiful album cover!
favourite tracks:
Moonlight, 백야, March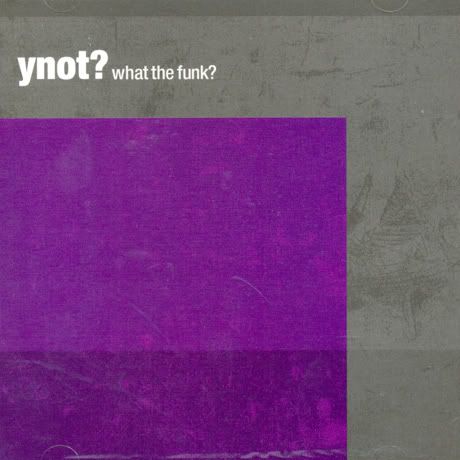 8. Ynot? - What the Funk?
(this album cover's not included in the quilt above. 13 didn't really work out and I don't care much for this cover anyway. apologies.)
#8 is Hongdae veteran Ynot?'s
What the Funk?.
I probably wouldn't have listened to this album if I didn't see them live over the summer. And I'm so glad I decided to listen to the whole album, because it's really amazing. Ynot? is a great band that manages to be both consistent in their sound but also maintain different colours in each of their songs. This album is full of songs that are catchy, songs that you could bop your head to.
favourite tracks:
Run You'd Better, 낙오자의 노래, Livin' in Today
7. 구남과여라이딩스텔라 (gunamguayeoridingstella) - 우정모텔
A much anticipated 2nd album of Gunam, released 4 years after their fantastic 1st album. 4 years! The wait was worth it; this album is gold. They maintained the strange-but-likeable sound they had on their 1st album. This is actually so alike to their first album, almost like a continuation from it. I think Gunam might be a bit of an acquired taste, but I really, really like their sound. To me, they sound like some sort of lo-fi electronica with a hint of grunge and a hint of garage rock. And such fun lyrics! I really love their lyrics. A great album by a great band.
favourite tracks:
귀여워, 남쪽으로 간다, 아침의 빛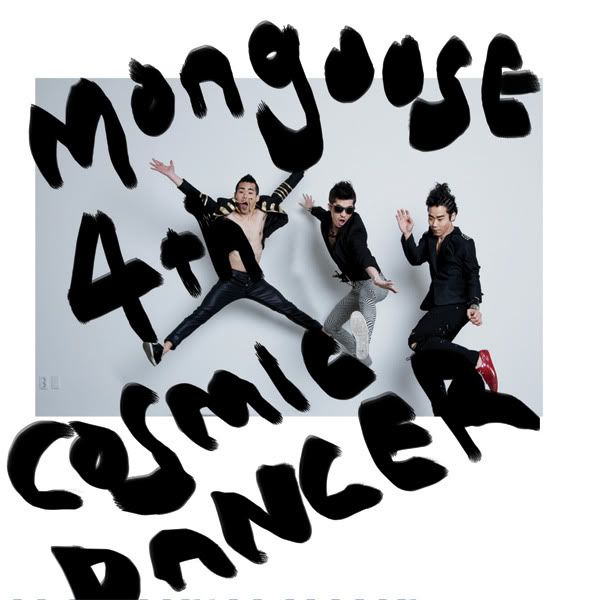 6. Mongoose - Cosmic Dancer
ohhh. Mongoose. I think I can sum up Mongoose and their 4th album
Cosmic Dancer
in one word: cute. Yup. There's no other word that fits them better. How a band that's been around since 2002 and has released 4 albums can be this
adorable
, I have no clue. Anyway, their cuteness has grown on me since my first encounter and I sort of fell in love with
Cosmic Dancer
over time. It's just so cute, and such danceable beats! Most of the songs (all the upbeat songs, anyway) are so easy to sing along to. Things like "Mon amie!" or "우리는 하나!" or "밤밤밤!" or even "로라"... this album is a hell of a ride. A ride that sparkles and is purple and has gold stars all over it and shoots rainbows.
favourite tracks:
우리는 하나, 로라, 서울의 밤 청춘의 밤
5. 몽니 (monni) - 단 한번의 여행
Monni's 2011 release was initially an EP, which was then re-released as a limited edition full-length album. The version I have is the limited edition. It's a fantastic release; although not as good as their first album. (it'd be real difficult to top their first album, actually. it's so great) The reason why it's so high on the list is probably because my copy of the album is autographed by all the members, haha. (I didn't seem them in person - I was just lucky to come across it as a special event in one of the stores in Hongdae.) Even without the superficial reasons, though, this
is
a great album. Great vocals, and an amazing featuring by Nine on track
단 한번의 여행
, really emotionally beautiful songs like
영원한 여름
... a really beautiful album.
favourite tracks:
단 한번의 여행, 눈의 여왕, 영원한 여름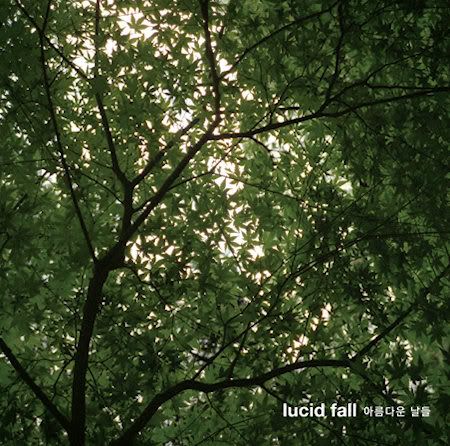 4. Lucid Fall - 아름다운 날들
4th on the list is my love Lucid Fall's 5th album,
아름다운 날들
(beautiful days). Befitting to the title, it is a gorgeous album. I don't think you can ever go wrong with a Lucid Fall's album (unless he decides to really.. change) because you don't really listen to it for the melody or the beat - it's all about the lyrics. The lyrics on this album are simply stunning. So beautifully written, with so much heart, and the sincerity in Lucid Fall's voice adds to the overall quality of the album. I'll tentatively add that I still like his 4th album
Les Miserables
the best, but this is a great, great follow-up.
favourite tracks:
불, 그 밤, 어부가
3. Gogo Star - Black Comedy
Forever a favourite! Gogo Star! GOGO PARTY! I have
the
biggest bias when it comes to Gogo Star. I don't know, it's something about them - the crazy antics? costumes? the catchy tunes? - that I just simply cannot turn away from. I absolutely adored their first EP, and their first album, so I had high hopes for their later releases. Their EP following their 1st album -
성난 인형극,
was a bit of a disappointment. So naturally I didn't expect much from their 2nd album - after all, they have such a specific sound, how can you create another full-length album that still won't be boring? But oh, how wrong I was.
Black Comedy
is
perfect
. The band said that they really put a lot of effort into producing this album and you could tell, every track sounds so polished, so danceable, so awesome. Gogo Star, you've won me over all over again.
favourite tracks:
서울의 달, 블랙 코미디, 회전목마
2. The Koxx - XXOK
cream of the crop! from #3 to #1 are the albums that really stood out to me this year. And #2 is from my love-hate band, The Koxx. Their 1st full-length album,
XXOK
was really anticipated on my part and really lived up to it. It's such an excellent album, with songs that I can really rock to. At first I wasn't sure about this album - there was just too much wrong English, I didn't know how to handle it! But I kept coming back to this album. I listened to it, and then listened to it again, and then again and again and again... until I started to love the album. It's really well-produced, and all songs are so solid in their execution. The English still throws me off (perhaps the reason why it's not #1?), but they all
sound
really amazing. Still sad that I didn't get to see them live. Still so sad.
favourite tracks:
Access OK, 12:00, 술래잡기
aaaand.... the number 1 album of 2011 is....
**NUMBER 1** 테테 (tete) - Romantico
did it surprise anyone, after my declaration of love for tete and his song
Romantico
in the previous post? probably not. Not only the song
Romantico
extraordinary,
the whole EP is flawless. At first I wasn't sure if I should make this number 1 - it's only an EP with 6 songs, after all. But no, this is the album that
really
got to me in 2011, and the album I listened to the most. (I really did listen to it
a lot.
) So here it is, number 1: tete's romantico. This EP could be described as the lovechild of a hopeless romantic and a sex-god. It's romantic, it's sexy, it's melancholy, it's beautiful. Every time I listen to it I'm overwhelmed with emotion. The image of the album is a complete change from the previous characters of Tete - the bassist of electronic rock group Telepathy (that really knows how to rock) & psychedelic rock group Nastyona - and that makes this album so much better. It's generally an acoustic album - but there are elements that throw you off with their electronic sounds, like the last instrumental track,
Last Scene
(and it's so awesome). I'm not gonna pretend like Tete's the greatest singer or has the best voice - but his voice works extremely well with all the songs, and the music is really hard to get sick of. No, really! I've listened the heck out of this album, and as I am listening to it now
again
, I'm falling in love with it all over. A really wonderful album. It's especially great when you listen to it late at night by yourself.
favourite tracks:
all of them. every single one of them... but especially Romantico (duh), Instant, Last Scene
.
(I'm
so
excited for what Tete will come up with next. And also fearful, since I'm not sure what it will sound like. But since he's decided to go solo for sure - I'm hoping that he will release something of a full length soon!)
aaaah.
so long.
and this post took me forever. coming up next:
k-indie albums of 2011 that could have been
. the next-and last- post of this 3-part series will be short...probably!